Twin flames and soulmates often contact us about different tarot cards when they do readings on themselves. Before we get into that, we must state we don't recommend doing tarot readings yourself.
If you're emotionally invested in any way to the outcome of the tarot card reading, you shouldn't be doing the tarot card reading. And that's is why we don't do readings on ourselves either.
There are many different tarot cards spreads you can use. But not one specifically twin flames or soulmates. So, when you ask for a twin flame or soulmate tarot card reading, you're getting a normal tarot reading. And one which uses the standard celtic cross or relationship spread. 
WHAT TO ASK THE TAROT CARDS
What you want to know about your soulmate or twin flame is really the question to ask the tarot reader. And the more specific the better.
You may want to know if a new person in your life is a soulmate or twin flame. Do you need guidance as to how to handle some of the challenges in your new relationship with this person you have a spiritual connection with? Tarot cards can help give a clear direction.
And there are other psychic gifts to provide the insight you need to overcome these obstacles. Both Sarah Adelle and Sophia Elise use more than just tarot cards in your readings. These gifts, along with the tarot cards, give very specific information unique to your situation. And they offer more personalized in-depth details for each client.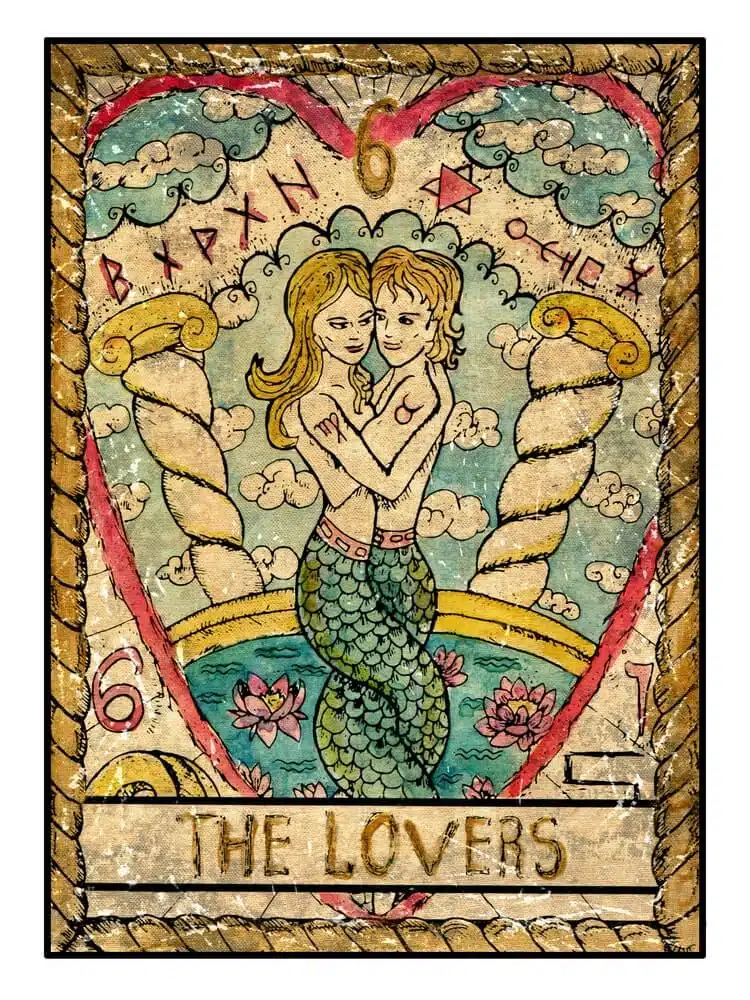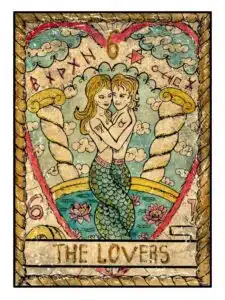 CARDS THAT SHOW SPIRITUAL PARTNERSHIPS
But are there any tarot cards that indicate specifically soulmates and twin flame connections? The answer is yes. There are many cards that can reveal spiritual relationships. The Major Arcana cards, such as The Fool, The World, The Sun and The Lovers reveal spiritual connections in relationships.
Four or more major arcana cards suggests a spiritual connection is present. So those cards, along with the presence and placements of others can verify a spiritual connection exists.
The Two of Wands for instance shows two pillars of fire. So this card can represent a twin flame union. And for soulmates, the Two of Cups can indicate a soulmate relationship. 
HOW TO GET A BETTER TAROT READING
From there, you can ask a tarot reader about the future of the relationship. But only to a certain extent. No reader can honestly tell you the course your relationship will take over your lifetime. There are simply too many variables that change day to day. And then there's also free will that can change a relationship in the blink of an eye.
A better idea would be to discuss with the reader what issues are going on in your relationship. You may also ask to get a better understanding as to why these issues exist in the first place. And what's the best way to handle them.
For instance, instead of asking if your soulmate or twin flame will be more communicative, why not ask why they lack communications skills. When you find out "why" you reach a deeper level of understanding regarding your spiritual partner. Then you may not need them to be more communicative after all. You may also discover a way you can help them to become more communicative.
Tarot cards can be very helpful to those seeking advice about their spiritual counterpart. They are a useful tool to obtain information that can help guide any relationship in a better direction.