The universe gives us many signs when it comes to our twin flame relationships. Quite often people pick and choose what signs from the universe they want to acknowledge, and ignore the signs they don't because they don't want to see them. When it comes to twin flame relationships it can be very difficult to clearly see what the Universe is trying to tell you because you have so much invested in that romantic partnership. When the deeply connected love of twin flame relationships factor into the equation, we often see what we want to see, turning a blind eye to what we do not want to see.
What signs from the universe are you receiving? Are you getting sign after sign that your twin flame relationship is not meant to be? Are you getting signs from the universe that it is time to end your relationship? Are you ignoring those signs or are you paying attention to them?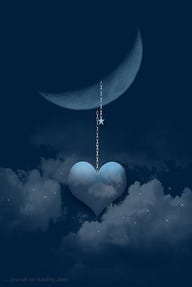 If you ignore the signs from the universe when it comes to twin flame relationships, they won't go away by themselves. The universe will keep presenting sign after sign after sign to you, banging you on the head, until you wake up and acknowledge it. Ever wonder why your relationship keeps getting worse, and worse, no matter what you do? It could be that the universe is barraging you with signs but you keep ignoring them.
Sometimes people misread signs from the universe regarding their relationship. especially when it comes to twin flame relationships and soulmate relationships. There are struggles, tests, and challenges are for the couple to meet and pass. Sometimes the tests are to prove you are meant to be together, and successfully meeting these challenges will improve the quality of your relationship. So how can you make sure you are reading the signs the universe is sending you about your twin flame relationships correctly? Are you reading the signs correctly? Is it possible you might be missing something? Are you blinders blurring your eyes to the reality of your twin flame relationship?
Lady Sarah and Sophia Elise will help you accurately evaluate the signs the universe is sending you. Sarah and Sophia are both experts at soulmate and twin flame relationships, who completely understand the inner workings of what is going on in both your life and the life of you romantic partner They can see the signs clearly, and point you in the right direction and provide step-by-step guidance you need to give you the confidence you need to make the decisions the Universe is showing you to make. Once you understand the signs the universe is sending you, you can will find the answers you need so you can take the right actions.