Where is my twin flame or soulmate?
So many people ask this common question so we feel the need to address it. People want to know where their twin flame or soulmate is currently living. Some of them even ask us the name of their soulmate or twin flame. They also want to know when they will finally enter their lives. We are sorry to say this, but this is not a question we can answer for you, although we wish we could.
Until the universe reveals the location, or the name, of your twin flame or soulmate to you, they won't reveal it to us. The powers that be have their own reasons for withholding this information from you. So of course they aren't going to let us give it to you. That wouldn't make sense. And unfortunately we can't trick the universe into revealing anything they don't want you to know yet.
DIVING TIMING IS THE RIGHT TIMING
When the universe is ready for you and your twin flame or soulmate to meet, they will make it happen. This is only when they feel the time is right. All twin flame and soulmate meetings happen under the rules of divine timing. We are just as in the dark as you are. So we can't tell you how you will meet, what their hair or eye color is, or any of that kind of information.
You're more likely to get this information from your own intuition. Perhaps your spiritual guides may tell you, but they won't tell us. If you ask us for validation that you have indeed encountered your twin flame or soulmate,  we can do that for you. But you must have that initial meeting first.
Keep in mind not everyone will have a twin flame or soulmate in this lifetime.
It does not mean you're not one of the lucky ones. Any great loving relationship is also a blessing. It is not dependent on labels to be a great, loving relationship. Don't feel as though you're being cheated out of something if a soulmate or twin flame doesn't present in this lifetime. It it just may not be your time. We all have different paths and journeys to complete. 
SEARCHING FOR A TWIN FLAME OR SOULMATE
In actuality, someone searching for their twin flame or soulmate should really focus their attention elsewhere. If you believe in soulmates and twin flames, you should have the faith they will come at the right time.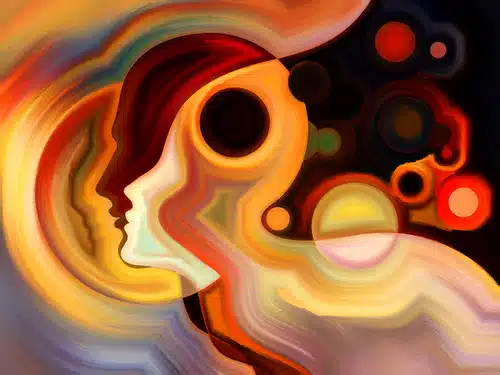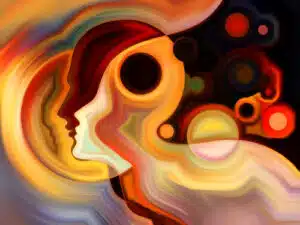 A person who is truly ready for this type of soul connection knows it will happen. They put their faith in the universe and just keep living their best, most authentic life. In doing this there is not frustration or impatience. Those souls who are further along on their spiritual journey don't have to search. Their soul knows their true purpose so it doesn't vibrate on such levels as searching or yearning.
They leave things up to the universe.
They trust it will be for benefit of the greater good, not just for their own wants and desires. Focusing inward, instead of outward, is a much better idea. For your soul to truly evolve to be ready for a twin flame or soulmate, you must begin within yourself. Harmonious twin flame and soulmate relationships are for those whose souls reach the highest levels. That can only come from spiritual and personal growth.
Before someone finds themselves overly focused on where they are, or who they might be, it's time for a time out. Trying to draw a spiritual partner toward you via meditations or visual boards will bring further frustration. Meditating for your own spiritual growth and becoming the best version of yourself is a much better use of your time.
Soulmate and twin flame relationships bring with them many unique lessons that provide spiritual and personal growth. These are invaluable for what you both need to connect on deeper levels.
You can ask a higher power, your spiritual guides, angels, God, or the universe where your twin flame or soulmate is. Just don't expect an easy answer. They may instead point out to you areas where you need to grow. Doing so can bring forth lessons you still need to learn.
But again, this puts you on the greater path to finding your soul partner.
In order to meet a twin flame or soulmate in this lifetime, one must trust the universe will have both of you cross paths when the time is right. Leave it to them and focus your energy and attention where is can best serve you and those around you.
Originally posted on 02/28/2018 @ 6:39 pm