Many people believe they must endure dysfunctional relationships because someone is their soulmate or twin flame.
Others believe massive obstacles must be overcome with any soulmate or twin flame relationship. And that some of them will be quite challenging.
But if you find that you're constantly compromising your own personal happiness by staying in a soulmate or twin flame relationship that leaves you feeling miserable, unloved and unappreciated, it might be time to recognize the relationship has become unstable.
Take a good, honest look at what you believe to be your spiritual partnership. Are you happy in this relationship? Were you happy in the beginning but can't seem to find that happiness anymore? Does you soulmate or twin flame treat you unfairly, unkindly or unjustly? Do you tolerate behaviors that you swore you never would?
Well unfortunately your relationship has become dysfunctional.
You're in a spiritual partnership. So why are both of you (yes both of you) not following your spiritual path? If you truly were, the relationship would begin to change for the better.
Fighting to keep your soulmate or twin flame relationship going is like beating your head against the wall. Until you recognize that your relationship is dysfunctional you can't begin to change it. Otherwise you will feel as though you're losing your mind. As a matter of fact you might as well just drop a bowling ball on your head and deal with the pain all at once.
Relationships take proper commitment, compromise and communication. If you're the only one contributing the three "Cs" the relationship will fail. It takes two. One cannot do it all by themselves. A soulmate or twin flame relationship often becomes dysfunctional because only one person is doing all the work.
DYSFUNCTIONAL RELATIONSHIPS DON'T FIX THEMSELVES
You may hope your dysfunctional relationship will fix itself. It won't. It's success depends on the work you both put into it. No amount of time, love, having kids or buying a new home will fix a dysfunctional relationship. It will not get back to where it was in the beginning no matter how much you pray or how many candles you light. Sure, we believe in divine intervention but most of the time. But this time, you will have to intervene yourself.
Not all dysfunctional relationships need to stay broken. The good news is that some of them can be fixed.
The first step is to recognize there's a problem. How can you tell? When your relationship has gotten way out of control, with no boundaries, no mutual respect for each other or for the relationship itself, it's a dysfunctional relationship. If your relationship is making you miserable, it is time to accept that it's dysfunctional.
On the other hand, not all dysfunctional relationships can be saved, no matter how much you love or desire someone. It will take work. And not just yours. It's work that you both will have to commit to work on together. He or she has to be willing to step up to the plate as well and contribute to fixing things.
If you catch the dysfunction early enough you can bring it back into balance. If too much damage has been done in during 'hoping things will change' time, chances are you will not be able to bring this back from the brink of failure.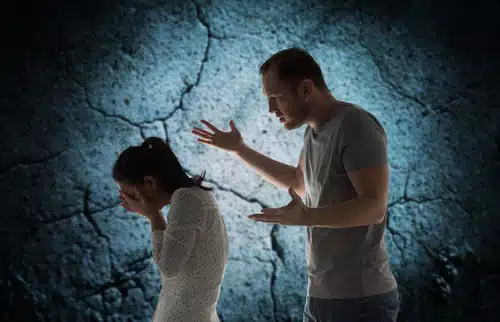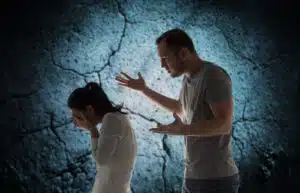 So what are some changes you can make to repair your relationship?
Stop fighting ~ You know how to push each other's buttons. Replace fighting with peaceful discussion or conversation. If you are calm but your soul mate want to fight, remove yourself from the situation until they calm down and able to speak like a normal person. Get counseling if they are willing, as this will help create better communication skills.
Stop letting resentments build ~ Forgive the past so you can create a better future together.
Stop waiting for change to happen ~ Take control and begin to create change in the your relationship. Take control of what YOU can. Your relationship is really not dependent upon what your partner says, does or thinks.
Take the high road ~ Stop stooping to behaviors that lower your dignity just to save the relationship. If you do or say anything that is beneath you, it compromises your integrity and makes you feel used.
Let go, if you know it will never change ~ Find the right relationship that you want and deserve. If a relationship is so dysfunctional, never been healthy or brought you joy, it might be time to pack it in. Not all relationships are salvageable. Don't wait for it to get worse.
You can't stay in a relationship that is joyless just to wait and see if it will magically change down the road. The road itself is what is predicting your path. If the road is getting rockier you need to do something to get your on your right path.
Originally posted on 06/16/2018 @ 8:00 pm