There are many twin flame and soulmate signs that define a spiritual relationship. Some people like to call this the twin flame reunion, or soulmate reunion.
When there are two people sharing their lives, it is a relationship. So for simplicity and lack of confusion we will use twin flame and soulmate relationship.
SOULMATE AND TWIN FLAME SIGNS
You meet your soulmate or twin flame under unusual circumstances. And it's not possible unless it's guided and directed by the Universe or higher powers.In other words, it would seem impossible to meet unless something greater than yourselves have something to do with bringing you together. In order to facilitate a reunion or meeting, the Universe has things in place for decades before you cross paths.
You meet your twin flame or soulmate when you're not looking for a romantic partner. Usually if you're out there looking for them, chances are you will not find them.A twin flame or soulmate is not someone you can seek out if you truly understand the dynamics. They are someone who is brought to you, through the Universe. It's not your job to find them.
It is likely that your soulmate or twin flame will be from a different culture or country. Although it's not a requirement, it is very commonplace.You will have different upbringings and backgrounds, perhaps from different social classes. Even though these surface differences can be significant between you, it's important to recognize the similarities on much deeper, even spiritual, levels.

Please keep in mind some spiritual couples have almost everything in common. So, it could be either polar opposites or mirrors of each other.
When you meet your soulmate or twin flame there's immediate recognition. You feel you know them already, although you've never met on the earthly plane.

Some people misinterpret this as 'love at first site'. This experience is different for everyone. Some people feel electrified at their first meeting. There's a period of exhilaration as their spirits quicken at the soul recognition.

Others can feel a sense of joy at what is happening in their lives and can't believe it is happening. Some may feel an intense desire to merge (sexually) with the twin flame or soulmate.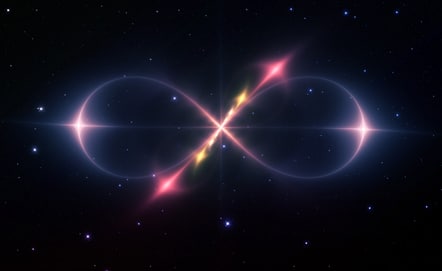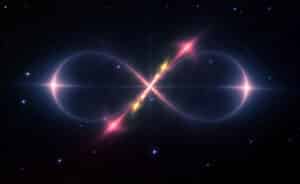 As your spiritual counterpart enters your life, you'll begin to incorporate many changes. These changes are to become the best version of yourself.

This can be anything from self improvement, education, or expansion of your career. It can also be taking better care of yourself or just about anything that will encourage your personal growth.

Meeting your spiritual counterpart ignites something within you that makes you want to transform yourself. That can happen even though they may not be present in your daily life.
Once you meet your twin flame or soulmate, you may not be able to be together right away.

Situations and circumstances must resolve before you can be together. One (or both) of you may already be in a relationship, or married, to someone else. If you meet under unusual circumstances, or in a foreign country, there'll be periods of time where you have to live your lives without being in each other's presence.

These, as well as many other issues need to be addressed before the two of you can be together as a couple.
Separation from your twin flame or soulmate will be bittersweet. Once the connection is made, you will want to very much keep that connection alive.

After experiencing this soul connection, being separated will be difficult. Due to the spiritual connection, you're able to feel them empathically. Perhaps you can communicate telepathically.

You may even have the same dreams. So even though there's separation in the physical world, the connection is very much alive in the spiritual world.
During periods of separation from your twin flame or soulmate, you may find yourself obsessing about them. But once the level of spiritual growth is achieved, this will no longer be the case.

And you will miss them if the relationship ends. There is an awareness that the connection is very much alive. There should be no neediness or desire for validation.

When you have faith in the connection, you have faith in everything else. If you truly believe you're in spiritual union, there is peace. You recognize that destiny, fate, whatever you want to call it, are supporting your union.
There is an extreme level and comfort, openness and trust in your relationship. You'll be able to talk to each other about anything, without judgment. There's a true outpouring of unconditional love and acceptance for each other.

But this usually occurs after spiritual growth and life lessons are realized.
Your lives seem to parallel one another. Twin flames and soulmates often realize they have similar experiences at the same time.

Even though they may have been born with big age differences, at different places on the planet, there are so many similarities.
The most important of the twin flame and soulmate signs is that you'll work together to bring something useful to the world. The relationship is not for your own personal enjoyment.

The two of you, through your soul contract, will provide a gift to the world. In some way, shape or form. And that can be caring for others, writing a book or whatever. But there will be a soul gift. It could be creative work, doing something to help animals or anything else that contributes to the betterment of the planet.
What signs have you and your soulmate or twin flame experienced? Our readers would love to hear your personal experiences.